Home
Research with Students
Students List
Learning through research
Raman Imaging and Spectroscopy Lab
Chemical and Biological Applications of Raman Spectroscopy (pdf, 7 MB)
Quartz Crystal Nanobalance Lab
Studies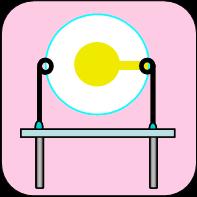 Electrochemical Quartz Crystal Nanobalance (EQCN) technique utilizes quartz vibrations and piezoelectric effect to measure mass changes as small as a fraction of a monolayer of atoms
Back to
Professor Maria Hepel
hepelmr@potsdam.edu
Stowell Hall
44 Pierrepont Ave.
Potsdam , NY 13676, U.S.A.
Tel.: +1.315.267.2267
Fax: +1.315.267.3170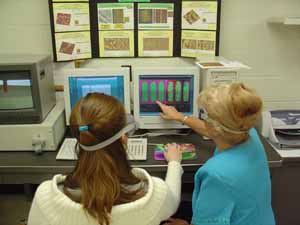 Incorporating
NANOSCIENCE
to undergraduate
curriculum
Future science and technology careers will depend on skills and understanding of nanoscience and nanotechnology. We provide the opportunity for students to learn it today.
Look at:
Nanoscience Projects in the Instrumental Laboratory course CHEM-415: Atomic Force Microscopy (AFM), Quartz Crystal Nanobalance (EQCN), Surface-Enhanced Raman Scattering Spectroscopy (SERS)

Demonstration of nanoscience applications in electrochromic semiconductor films of tungsten trioxide - Quantitative Analysis course CHEM-311

Directed Study Research Problems courses CHEM-497 in Advanced Electrochemistry and Nanotechnology

Advanced Analytical course CHEM-480

Cutting-edge undergraduate research in nanotechnology resulting in publications and presentations at professional conferences: Special Topics CHEM-495

Faculty-Undergraduate Summer Research Program
Acknowledgement
AFM/STM Laboratory has been funded by the NSF CCLI program, Award No. 0126402.
SERS and Raman Spectroscopy Laboratory has been funded by the NSF CCLI program, Award No. 0941364.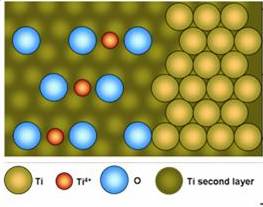 Nanoporous TiO2
for solar energy conversion and direct methanol fuel cells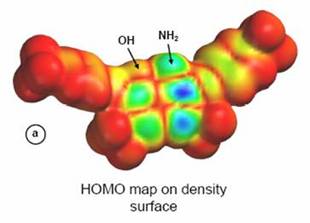 Degradation of dye pollutants
Electron density surface
with map of highest Occupied Molecular Orbitals (HOMO) for dye pollutant Remazol Blue Black. Decomposition of pollutants studied by photo-electrocatalytic method using TiO2, WO3, and MoO3 semiconductor electrodes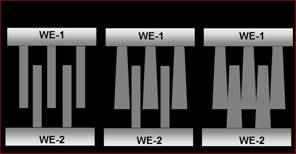 Quantum Conductance Monatomic Nanobridge Devices
studied using conductanc spectroscopy and AFM/STM