Research with Students
List of Student Research Projects
Learning through research
Raman Imaging and Spectroscopy Lab
Chemical and Biological Applications of Raman Spectroscopy (pdf, 7 MB)
Quartz Crystal Nanobalance Lab
Studies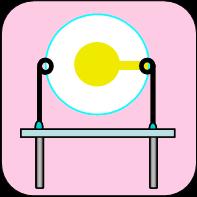 Electrochemical Quartz Crystal Nanobalance (EQCN) technique utilizes quartz vibrations and piezoelectric effect to measure mass changes as small as a fraction of a monolayer of atoms
Back to
Professor Maria Hepel
Publications
Stowell Hall
44 Pierrepont Ave.
Potsdam , NY 13676, U.S.A.
Tel.: +1.315.267.2267
Fax: +1.315.267.3170
SUMMARY
Published 161 peer-reviewed papers resulting in more than 3980 citations, h-index: 35, i10-factor: 83 (Google Scholar). 41 papers were published as chapters in books, 4 edited books, and 1 coauthored book; papers published in the following international journals:
Journal of Electroanalytical Chemistry,
Biomaterials,
Journal of Electrochemical Society,
Electrochimica Acta,
Langmuir,
Sensors & Actuators B,
Chemistry of Materials,
Microchemical Journal,
Analytical Chemistry,
Mutation Research,

Electroanalysis,

Bioelectrochemistry,
Journal of Materials Chemistry,
Biosensors & Bioelectronics,
Journal of New Materials for
Electrochemical Systems,
Journal of Chemical Society, Faraday
Transactions,
Catalysis Today,
Electrochemistry Communications,
Journal of Physical Chemistry B,
Sensors & Transducers,
Corrosion Science,
International Journal of Hydrogen Energy,
Elektrokhimiya,
Central European Journal of Chemistry,
Sensors,
Chemicke Listy,
Biophysical Chemistry,
Electrochemical Society Transactions,
Journal of Photochemistry and
Photobiology A: Chemistry,
Journal of Solid State Electrochemistry,
Analyst (London),
Mediteranean Journal of Chemistry,
International Journal of Nanomedicine.
Edited books: